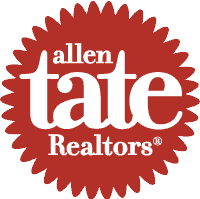 Our Allen Tate Connection
Choosing a partner in life, business, and your home buying and selling experience is one of the most important decisions you will make! When Element Realty Group chose our business partner, we took it very seriously too.
Since 1957, The Allen Tate Company has been a symbol of strength, vision and leadership.  They are a locally owned company with global resources.  They are ranked the #1 real estate company in North and South Carolina, #6 in the US among all independent, non-franchise real estate firms, and, #13 in the US among the top 500 real estate firms.
In addition to that, the Allen Tate Company is committed to community involvement, raising millions of dollars for public education, the United Way and arts & culture.
Simply put, we partnered with the best!
"I would recommend Dave to anyone in search of housing. He is friendly, knowledgeable and accommodative. He was great to work with during our stressful search."
Shari was an absolute joy to work with. She is professional and takes her job seriously. Shari went above and beyond for us and we truly appreciate it. She is a true gem and we will use her again. I would recommend Shari to anyone that wants the best representation in the market.
Mark & Traci G
Clayton, NC
Michelle sold my home in 1 day! She handled mutliple offers with extreme professionalism and I could not be happier! She then found my next home and successfully negotiated with the builder on my behalf. I have bought and sold many properties in my lifetime, and never have had a Realtor work harder than Michelle.
Working with Kim was really the best buying experience we did. She was so professional and helpful to give us a whole idea about the area. She took all our needs into consideration and worked based on them. She was so understanding and reachable any time we needed her. She was like our eye in the house inspection and she paid attention to every singly detail in the house. Definitely would recommend her to anyone who is willing to invest in this area!