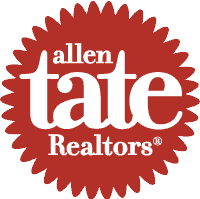 Our Allen Tate Connection
Choosing a partner in life, business, and your home buying and selling experience is one of the most important decisions you will make! When Element Realty Group chose our business partner, we took it very seriously too.
Since 1957, The Allen Tate Company has been a symbol of strength, vision and leadership.  They are a locally owned company with global resources.  They are ranked the #1 real estate company in North and South Carolina, #6 in the US among all independent, non-franchise real estate firms, and, #13 in the US among the top 500 real estate firms.
In addition to that, the Allen Tate Company is committed to community involvement, raising millions of dollars for public education, the United Way and arts & culture.
Simply put, we partnered with the best!